LN – What teachings did the quarantine awaken? Share your testimony
We want to know what lessons the pandemic leaves you, what feelings emerged during the quarantine. If you had your sights set on the other, for example, preparing food for those who had nothing to eat or donating hygiene kits. If you felt the need to clap every night or picked up the phone more to accompany the elders of your family. There are many who feel that when this tsunami called coronavirus passes, we will be different, some even dare to say that they are better. But if there is something that is indisputable it is that it mobilized our emotions. The unforeseen, the unpublished, surely changed something in you. Tell us!
The information will be used to put together a journalistic note
ALSO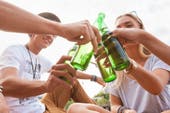 The published comments are the sole responsibility of their authors and the consequences derived from them may be subject to legal sanctions. Any user who includes in their messages any comments that violate the regulation will be eliminated and disabled to comment again. Submitting a comment implies acceptance of the Regulations.
In order to comment you have to enter with your LA NACION username.
Download the application of LA NACION. It is fast and light.