LN – Wendy Zoe, the story of the 18-year-old rapper whose music saved her life
If he had to coordinate the place where rap began to take shape in his head – and freestyle to escape through his mouth -, Wendy Zoe would say it was in a hotel in Santa Rosa, in the Calamuchita Valley, between Cordoba mountains and German traditions He was 13 years old and had gone on vacation with his mother and his partner, the two addicted to cocaine.
"Far away, they didn't have to get high: they went crazy, they started killing themselves and I thought: 'what am I doing here?' I had no one to talk to, "recalls Wendy. When he locked himself in the room to dodge the violence, all the rap that his cousin Nicolas had planted him, the battles of roosters, the videos of the movement under Halabalusa played infinitely on his cell phone, did the rest. "I was walking holding my head: I got very nervous, I wanted to stop everything and I couldn't. It got out of my hands and I began to blink, to let go, in words I had no one to tell, that strange feeling I had inside," he says The young woman
The story of Wendy Zoe, the artist for whom music became a life saver in hell
04:10
Today, at age 18, the place where besides finding containment his career as an artist grows and continues to take shape, it also has a location on the map: it is the record label
Sounds Eh !, on Tomkinson Avenue, that asphalt boundary between the houses with a Beccar pool, one of the most prosperous towns in the northern area of ​​Buenos Aires, and La Cava, where according to the National Registry of Popular Neighborhoods live approximately 3000 families without formal service connection.
Sounds Eh! was born linked to Prójimo, the advertising school agency created seven years ago, in the heart of La Cava, by the advertising Gonzalo Vidal Meyrelles, and its goal is to strengthen the voice of neighborhood artists. In addition, it is proposed to build bridges through music and art between different social sectors; break down prejudices and give opportunities in contexts where they are scarce.
"We seek to find talents to empower them and show them that there is a way out with music," sums up Oscar Dominguez, the label's music producer. And he adds: "As these kids live in neighborhoods like La Cava, they bring a very crude reality. There are several who had problems with drugs, but when they start recording they feel content for us and for the same music, which not only fills that empty but it becomes something much bigger. "
On the label -which has its own recording studio-, artists, producers, creatives and a strong social conscience coexist. In addition to accompanying the boys and girls in their training -in the year and two months that they have of life, they already produced the work of about 30- Sounds Eh! It became a "jinglera" where songs are made for brand advertisements, including several international ones. Thus, they merge the talent of the neighborhood artists with the professionalism of their clients.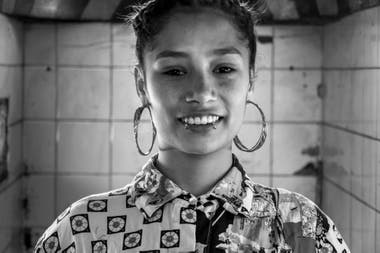 "Music and dance were like an escape valve to get a little out of everything bad, because I suffered a lot of things as a girl, until today I remember and I can't believe it," admits Wendy- I have a folder since I was 15 years, I get to see all the letters and I get goosebumps. I say: 'wow, everything that happened this babe' ".
She was eight months old when her mother left her with her grandmother to raise her. "My mother was going to get money and came back. We lived in a nice house, but inside it was the thing: there were a lot of drugs, conflicts and aggression," the young woman details as she walks through the halls of La Cava. She is tall, thin and has a face illuminated by a clean beauty and a smile of very white teeth. She is dressed in clothes of an important sports brand, who chose her to star in one of her campaigns. "Working with brands was crazy, something I never imagined, but it's real madness," says Wendy.
Sounds Eh! It is a place where they listen to the artists of the neighborhood, where they can come to record their songs, where there is also a family. Because we are 30 and when you feel bad, they are always
Wendy Zoe
She remembers how when she arrived from that trip to Córdoba there were still few women in the neighborhood who rapped and she won her space. Dance – dance different styles, from jazz to contemporary dance and dancehall – came later.
"At the age of 13 it was when everything happened very quickly, suddenly. One of my uncles, Facundo, wanted me to start drugging, to sell drugs, he showed me weapons and told me: 'from here to two years, but you have a car is a boluda, you did the wrong things. "It was crazy to be growing and suddenly you want to put that in and you know what is right and what is wrong," says Wendy. He runs the bangs of his face, sighs, continues: "Then he came to me but with another intention. He said he loved me, that I was something strong for him, that it caused him a feeling of love, sex, courtship, when he was my uncle and I was 13. I was growing up in that horrendous bond and was screaming desperately to get out of there. "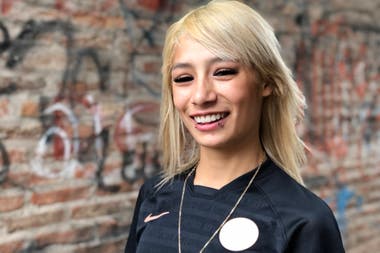 Music was his life saver in hell. "We all deserve good things to happen to us, a thought that years ago I didn't have: I didn't get out of my bed, I was a depressed girl. Thanks to rap and dance today I can be another one person. And also thanks to the beings of light that you find along the way, "he says.
For the smallest of La Cava, Wendy became a reference. They started looking for her asking "get a rap!" or "dance something!" She began to gather them in the evenings on the courts to teach them to dance and create a safe, containment space. "What interests me most is that they tell me their things, that they have confidence in me and that we can face them together. That when they are wrong they know that they don't have to be lying down, crying, but that they have to get up, put on music and exorcise : take everything out. I would like you to be dancing tomorrow and not going down other bad roads, "says Wendy.
"The message I want to give to young people is that they love themselves, that they war inside them against those things that they say they can't. Yes, it is possible, everything is possible. As long as you have self-love, you will be able to do everything ", Wendy Zoe.
Behind the letters

In the year he has been working, Sounds Eh! He has already produced 30 artists who do everything from beatbox, trap and rap, to reggaeton, cumbia, folklore, rock or electronic music. The fan is as wide as the stories behind the letters.
"We are motivated by the opportunity we can give to boys and girls. It is amazing to see how a young man comes and, without ever having written a song, he realizes he can do it," says Oscar.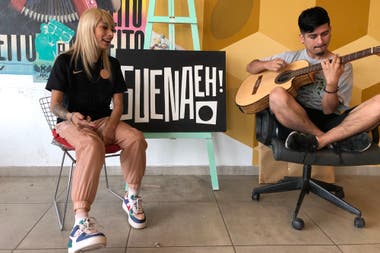 When a new talent arrives at Suena Eh !, the first thing the team looks for, Oscar says, is "make him feel like an artist". "We show them the method of composing that we use and we talk a lot about the roofs, because we believe that in order to grow they don't have to stop at all – details – Although the talent they have is giant, they don't have to stay there, thinking that they learned everything, because that is the worst roof they can have. "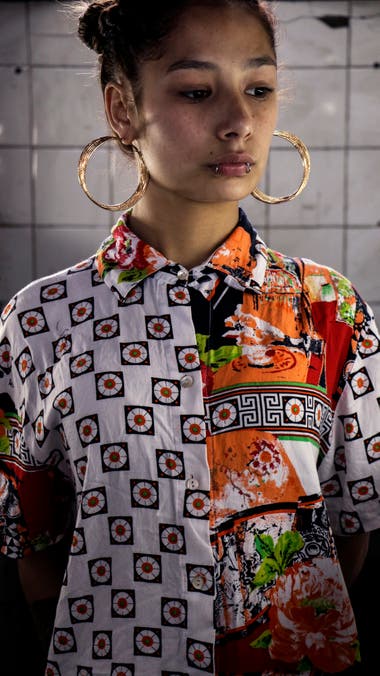 "I always dreamed of being an artist, since I was a little girl, when I knew she lived in me, that I had it here, in my belly, wet, and then I threw matches and started lighting the flame. That's when I said: I want to live from this, I want let the world see what I do and know my story. But more than anything, I would like to be with my family together, with my mother away from drugs and with my sister, "Wendy Zoe.
Currently, Wendy lives a few blocks from La Cava and, almost every day, go through Suena Eh !. As he climbs the stairs of the record company, he says: "For me, music has the power of everything: if you're sad and you get a happy theme, you're going to change that. Many times I wonder if I could live without music and answer is very clear: no. "
More information:

Sounds Eh!

Wendy Zoe

(tagsToTranslate) Wendy Zoe (t) the story of the 18-year-old rapper whose music saved her life – LA NACION


Publicado en el diario La Nación