LN – They are single mothers, they were unemployed and a trade workshop changed their lives
Celeste Vázquez is 33 years old and has two children aged 13 and 5 who live with her in Glew.
As with most single mothers, he had to sacrifice a lot to keep them and, along the way, he left behind his personal aspirations. She became pregnant at 20, without finishing high school and gave up her dream of studying dermatology in order to sustain the economy of the house.
For a long time, he lived on the basis of only one goal: the happiness of his children. When she was fired from her job in 2017, it hit bottom. For the first time, he realized that it was "stagnant." He believed that he could no longer perform professionally because of his status as head of household, until in February 2019 he was selected to do an intensive and free hairdressing course, sponsored by the L'Oreal Foundation.
"I discovered a passion and trusted me again. I was able to grow as a woman and as a professional and I understood that there is no happy son without a happy mother," he says.
Celeste was part of 51% of Argentine women who fail to enter the labor market and 60% of single-parent households that have a female headquarters (EPH). He learned about the Beauty for a Future program thanks to his participation in the Mariposas organization that works with victims of gender-based violence. "One of the social workers told us that they selected women who wanted to participate in free makeup or hairdressing courses and I felt that this was my opportunity.
I had always liked hairdressing but I was self-boycotting, I was very afraid and I didn't have the money to learn it either, ". It was then that, on the last business day of registration, he took courage and headed to Adrogué headquarters to sign up. A few weeks later, she was called to interview her and finally, in March she was summoned to start the hairdressing course in Barracas, taught by specialists ad honorem and lasting nine months:
"I was happy but at the same time I didn't know what I had gotten myself into."
There is no happy son without a happy mother.
Celeste Vázquez
The Beauty for a Future program began at the end of 2016 with the aim of generating employment through hairdressing and makeup for women in situations of social vulnerability or unemployment. Since then, there are already 1200 graduates of which 80% continue to work and 60% managed to enter the industry.
In addition, 21% of them are heads of household since employment allows ample flexibility for being trades that can be performed both at home, as in the client's home, in a hairdressing salon or in beauty centers. In addition to providing employment training to their students, they are taught, in collaboration with the Pescar Foundation, about socio-emotional skills. "It was a beautiful process in the professional and in the human. We talked about stereotypes of beauty, gender diversity, violence towards women, finances, product presentation, how to build a cv, among other things.
They gave us all the tools so we could plant ourselves and make a difference from the rest, "explains Celeste.
21% of the graduates are heads of household since both hairdressing and professional makeup allow ample work flexibility.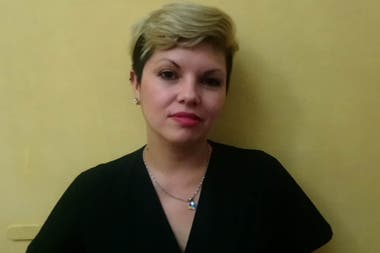 The graduate in hairdressing also highlights the importance of conducting this course in a group way: "Between us there was a lot of fellowship and containment." With regard to the mothers of the group, Celeste believes that for them it was a "rebirth".
"The mother sacrifices herself, works and walks along a super straight line, but forgets herself – she reflects – I feel that I am finally setting a good example for my children." Moreover, on the last day of the course, he was encouraged to do something he already saw as impossible at his age:
He enrolled in the CBC of the University Technique in Facial and Body Cosmetology. "Today I can with everything," concludes Celeste.
The mother sacrifices herself, works and walks along a super straight line, but forgets herself.
Celeste Vázquez
Ana Laura Assade, 38, went through a similar process. He is separated and has a son with whom he lives in his parents' house. She enrolled in the makeup course without knowing "absolutely nothing" about the world of beauty and with very little confidence in her abilities: "I was depressed and thanks to the patience and love of the teachers I could go from 0 to 100," he acknowledges.
Like Celeste, the nine months of schooling were challenging and even, on some occasions, difficult to cope with: "I was very frustrated and only thanks to all the support they gave me could I get out of that state, value myself as a person and find a course in life ".
In his case, what most helped him to advance his profession, was to relate makeup with his other great passion: mathematics. "Sounds weird, you know," he laughs. "But if you think about it, there was a lot of proportions and behind everything you do, there is always the perfection of numbers." Today, already graduated from Beauty for a Future, she disseminates her work through social networks (@alassartemakeup), she is thinking about setting up a makeup workshop and aspires to buy her own home: "A year ago I would have never imagined projecting these things but Now, my attitude towards life changed, "he summarizes.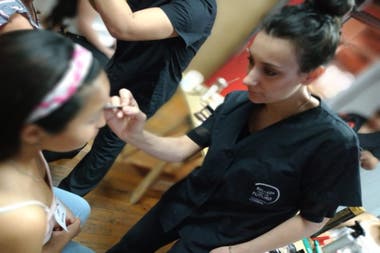 A year ago I would never have imagined projecting but now, my attitude towards life changed.
Ana Laura Assade
Marina Petrina, Manager of Communication and Sustainability at L'Oreal, explains that thanks to the follow-up of two post-graduate years that they carry out, they managed to verify that after studying many graduates they continue studying and improving or adding new knowledge to generate a more complete service. Also, consider that
in each graduate they managed to generate "a chance of life" and only hopes that for the coming year, they can reach their goal of generating 1500 jobs.
(embed) https://www.youtube.com/watch?v=zb-1G9gl4_o (/ embed)
For more information, contact: [email protected]
(tagsToTranslate) They are single mothers (t) they were unemployed and a trade workshop changed their lives – LA NACION


Publicado en el diario La Nación