Walking through the city of San Fernando, north of Manila, in the Philippines, it is difficult to imagine that garbage invaded its streets. But becoming a virtually waste-free town – a feat that many governments can only dream of – was a long and complex process.
Between 2012 and 2018, San Fernando increased from 12% to 80% the percentage of waste that, instead of ending up in garbage dumps – or, worse, in the waterways – is converted into compost or sold for recycling. "Not only do we fight against waste, we are fighting against mentality and culture," explains Regina Rodríguez, a reference for the city's Environment and Natural Resources office.
The Philippines, one of the countries that generates more plastic pollution in the oceans, produced more than 14,000,000 tons of waste in 2016, of which only 28% was recycled. In 2012, the local government of San Fernando partnered with the Madre Tierra Foundation (MEF) to implement a "zero waste" strategy in the city, an objective that involved considerable effort. Wastes thrown indiscriminately on the streets were so common, recalls Rodriguez, who at that time many thought it was an impossible challenge to solve.
Six years later, San Fernando is considered one of the model cities of the world in terms of waste management. Froilan Grate, president of Madre Tierra, attributes the success of the initiative to a combination of local government support, strict implementation of policies and a strong educational campaign for citizens. "There are key aspects, the first is political will, everyone, from the mayor to the civil servants, must want to do it, it is also essential to involve the neighbors, we must empower people to participate," he stresses. Without ignoring the need for sufficient funds to implement the programs.
Although these initiatives may seem unprofitable at first, Grate points out that they can mean big long-term savings. "San Fernando's initial investment was around 2,000,000 pesos (almost $ 38,000), and now the savings that come from diverting garbage from the garbage dumps are approximately 50,000,000 pesos a year," he says.
Over time, Rodriguez points out, local neighborhoods and city schools have established their own recycling stations. The city currently has more than 100 waste treatment facilities in its 35 villages, many more than required by law (one per village).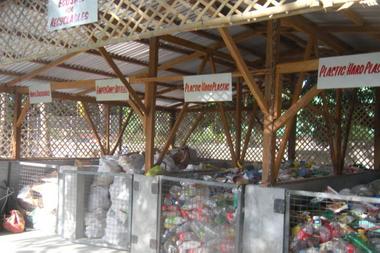 In addition to the main policies, which include a total ban on plastic and polystyrene, the city also initiated short-term programs, such as collective clean-ups, to ensure that the initiative remains present in the consciousness of the people.
"No policy can be successful if people do not adhere," Rodriguez estimates, and says ensuring that residents separate waste in their homes was one of the biggest challenges they had to face at first. They did it through education and awareness campaigns.
"It's exhausting, but necessary, you're not only changing your daily routines, you're changing your mentality, your perceptions and sometimes even your traditions," Rodriguez adds.
Nowadays, all households comply with the separation policies and separate the waste into three types: biodegradable, recyclable and residual. Some even have their own composting pits at home.
"It's a difficult problem to solve," says Grate. "But the case of San Fernando shows that there is something that can be done locally, and that it is possible to do it." In fact, other Philippine municipalities began to follow their example.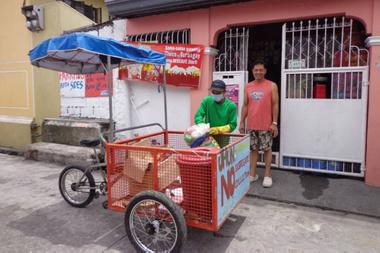 The author is from The Philippine Star (Philippines). This article is published as part of
Earth Beats, an international and collaborative initiative that brings together 18 media outlets around the world to focus on solutions to waste and pollution.