LN – The doctors said that he would not reach the year of life and today he struggles to be able to walk
When
Noah was born, doctors warned his mother that her life expectancy was one year at best. The microcephaly that was detected affected, among other things, the correct development of his brain and nervous system, making his diagnosis unencouraging. Almost three years later and against all odds, the specialists never cease to be amazed with the advances in the health of this little Cordovan of two years and 10 months that, if it continues like this, will be able to walk.
To achieve this, Noah needs to finish a kinesiology treatment at the "Rayito de Sol" Rehabilitation Center in Carlos Paz. Unfortunately, it is very difficult for her family to pay for it and for this reason, with the support of the
social organization Saun and the couple of influencers,
Jose Ayerza and
Roque Ureta, they launched the
solidary campaign "Pasos de Noah". The objective of this is to collect the 270,000 pesos needed to cover all the remaining sessions to recover.
"We just want her to have a good life, to be able to play and run like her two brothers and the rest of the kids, Noah never had it easy and she fought from day one," says her mother, Sabrina Castro.
As the microcephaly caused him to have faults in the growth hormones, he suffered repeated seizures and epilepsies, besides being forced to use a gastric button, since he could not eat by mouth. Before turning the year had to go through two surgeries and three hospitalizations in intensive therapy, one of which, Sabrina spent four months sleeping in a plastic chair of the Children's Hospital of Cordoba, to be always at his side.
"Luckily, Saun and the people gave us a huge hand, helping us to pay for different and innovative integral rehabilitation treatments.The most successful one was a cell regeneration that he did last year in Ecuador, it was impressive how his health improved. we have the last push, "says Sabrina.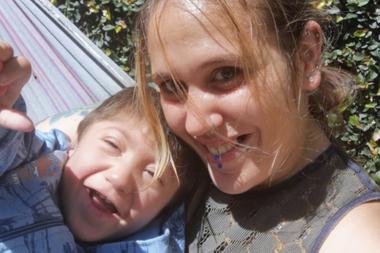 How to help:

In this opportunity, those interested in helping Noah can buy, through the
Saun website, virtual raffles of 300 pesos with which you will have the opportunity to win various prizes that go from T-shirts of the River Plate and Boca Juniors clubs, signed by their respective schools, a trip to Mendoza, dinners in restaurants and clothing high range The winners of the draw will be announced live through the
Instagram of Jose Ayerza (@joseayerza).
"We all want Noah to walk and we can all help, it's good to try to change the world, but sometimes you can not and it's better to try to change the world to just one person," says the influencer.
More information: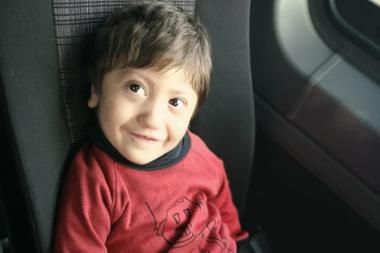 Credit: Saun