His vocation found him in the right place at the right time, when he was studying Physical Education teachers in Posadas, Misiones, and he got work on weekends in the kitchen of Gast, as the restaurant was called, whose chef de cuisine was one of the best gourmet chefs in the entire province: Juan Carlos Canteros.
"He was the first to tell me that, if I had a vocation, he was going to teach me the secrets of cooking," recalls the missionary. Raúl Geneyro Bragagnolo the origins in his career as a chef, which over the years led him to become the chef of one of the best restaurants in Monaco, and cook celebrities such as Lionel Messi or Prince Albert.
Raúl Geneyro Bragagnolo, Argentine chef who cooks for celebrities in a Monaco restaurant
This being the case, from then on he continued his career in gastronomy, until pushed by the 2001 crisis, he went to live in Italy to dedicate himself completely to cooking. He left in May 2003, leaving his wife and two-year-old daughter in the city of Virasoro, Corrientes. He did not speak Italian, he had no papers and he arrived with only 40 dollars to settle in with his sister who was in Florence.
"I worked in Italy and in France, over time I was able to raise the money for my wife and daughter's tickets. After a few years they offered me to come to the Principality of Monaco. I currently work in the restaurant Saint Nicolas, a few steps from the Prince Albert castle, a place dedicated to Mediterranean cuisine with the best fresh products, recipes from the nonna and a demanding clientele ", says Raúl. And he is not exaggerating at all.
Throughout his career as a chef, he cooked personalities such as Prince Albert of Monaco himself and figures such as Lionel Messi, Diego Milito, Javier Zanetti or the Australian Mark Webber, a former F1 driver, among many others.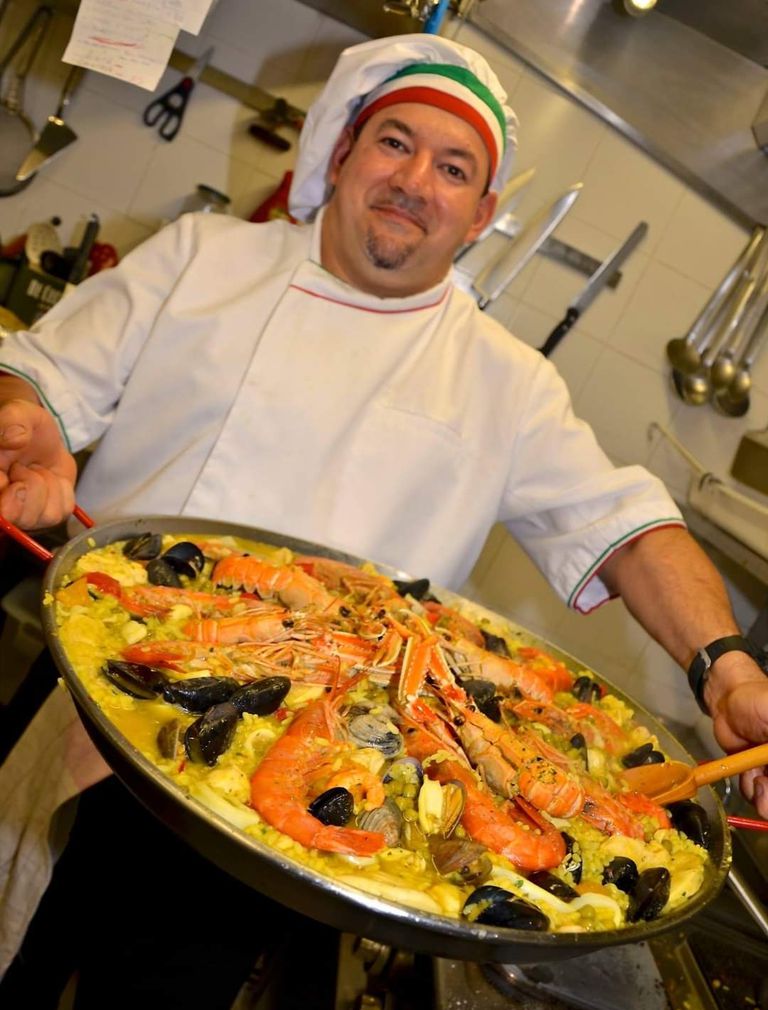 The restaurant specializes in Mediterranean cuisine with fresh products and recipes from La Nonna
"The most famous one I made to eat was Messi. Humble, calm, genius. He arrived with his father, then the waiters came to the kitchen and told me: 'Messi is here'. I thought they were charging me, but when I went to the living room I saw that it was true. We talked, I told him that I am a cook, that I was born in Misiones, but I was spoiled in Corrientes. And I prepared chard crepe with Bechamel sauce ", recalls the chef.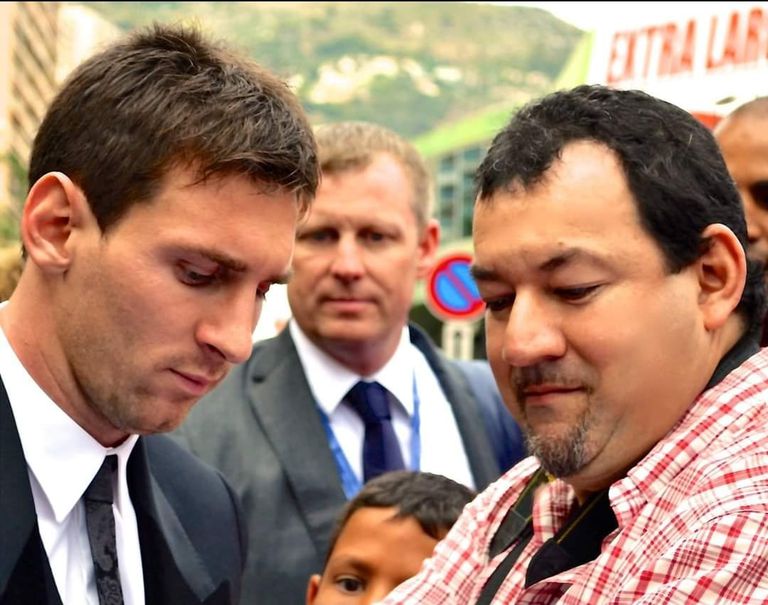 Raúl Bragagnolo cooked him Lionel Messi chard crepe with Bechamel sauce
"I also cooked Prince Albert of Monaco, a great guy, smart, who helps a lot. When he arrived he called me to the table and told me that he only wanted to eat well, to prepare whatever I wanted. And I made him a entrecote stuffed with bacon, ham, cheese, bell peppers of the three colors and peas. He was maddened. When he was in the middle of his dinner he called me back to the table. The truth is that I thought he had sent me a baton, but it was to ask me if I could take the rest home because I needed to watch a television program, but I wanted to finish the dish because he had loved it ", he recalls.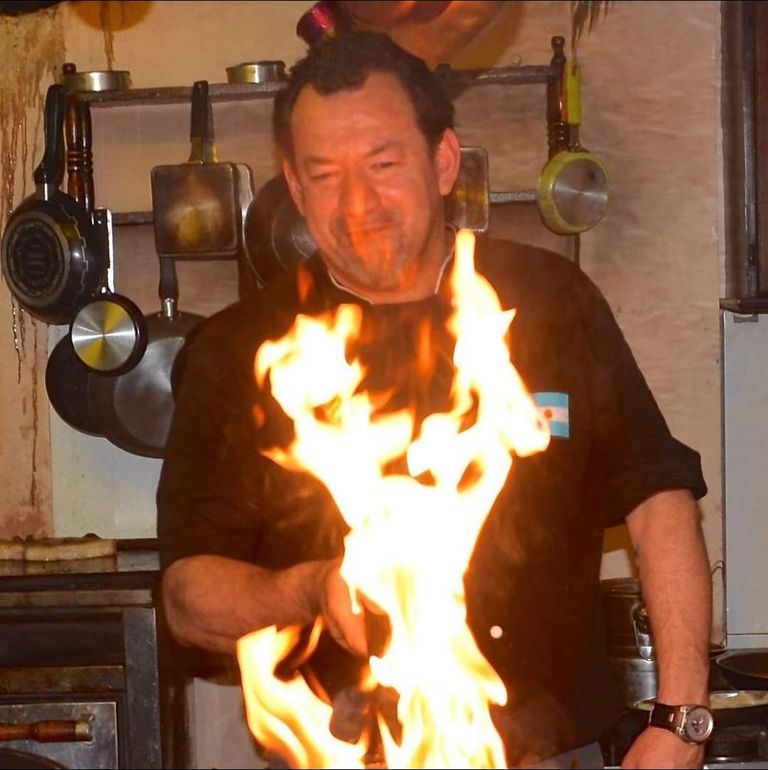 When Lionel Messi was a diner, he prepared chard crepe with Bechamel sauce
For now, Raúl is married to Patricia, he has a 21-year-old daughter, Airyn, and a 12-year-old Italian son, Filippo. She says that her work routine these days is spread over a double shift, in the morning from 9 a.m. to 2:30 p.m. and in the afternoon from 6 p.m. to 10:30 p.m., and in her free time she likes to explore Monaco, where she always finds a little art or history. to discover.
What would you say is the most representative dish of Argentina abroad?
I think the asado strip and the empanadas. Now there is a very good vibe with yerba products and mate thanks to Messi, Suárez or Griezmann drinking mate all day (laughs). In France, Griezmann did a lot of publicity for him.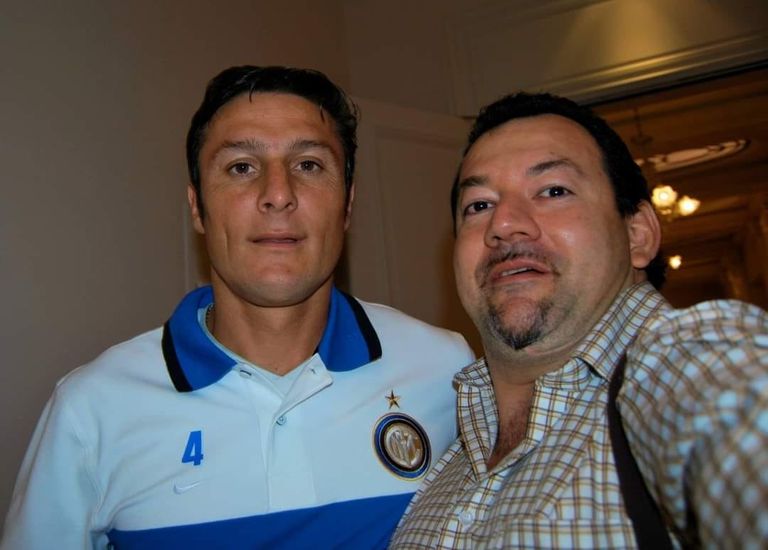 Javier Zanetti, another of the famous diners for whom Bragagnolo cooked
And your biggest specialty on the menu?
Mediterranean cuisine. I do a lot of chorizo ​​steak, tenderloin, seafood, fish and pasta.
What do you miss the most about Argentina all these years?
The family and the friends. Thank God, unlike a few years ago, Argentine products now reach almost everyone in Europe, from yerba to dulce de leche, cookies and alfajores. Afterwards, I like to watch some shows from there on YouTube. I see Blessed TV, The Mammons and Tinelli every day.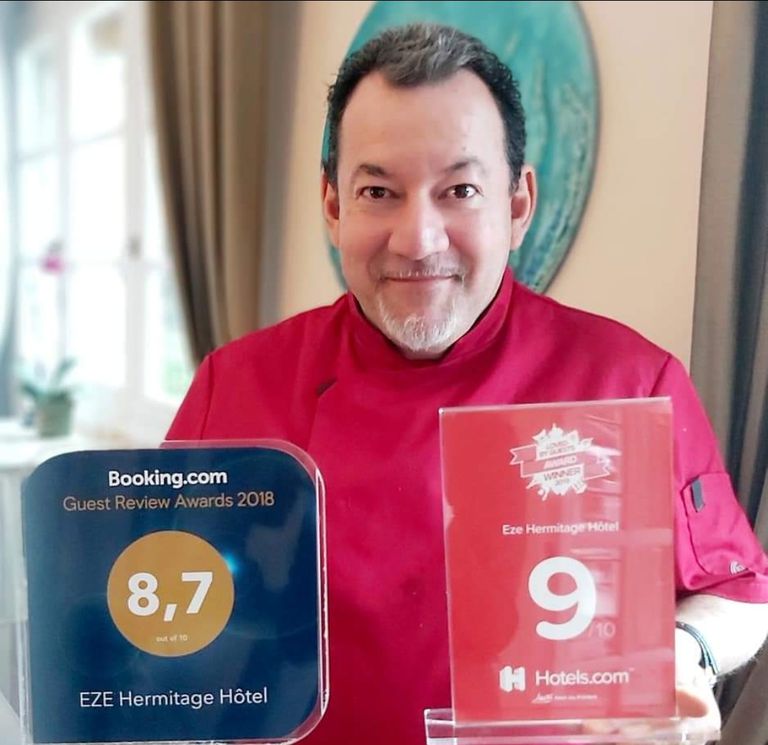 "My advice is to do this job only if you feel passion for cooking, and when you cook, do it as if those dishes were for your children", says Raúl
How do you see Argentina from a distance?
I see that he is having a bad time, with a large debt to pay, and I hope with my heart that he will move forward as soon as possible, for our good and that of the people.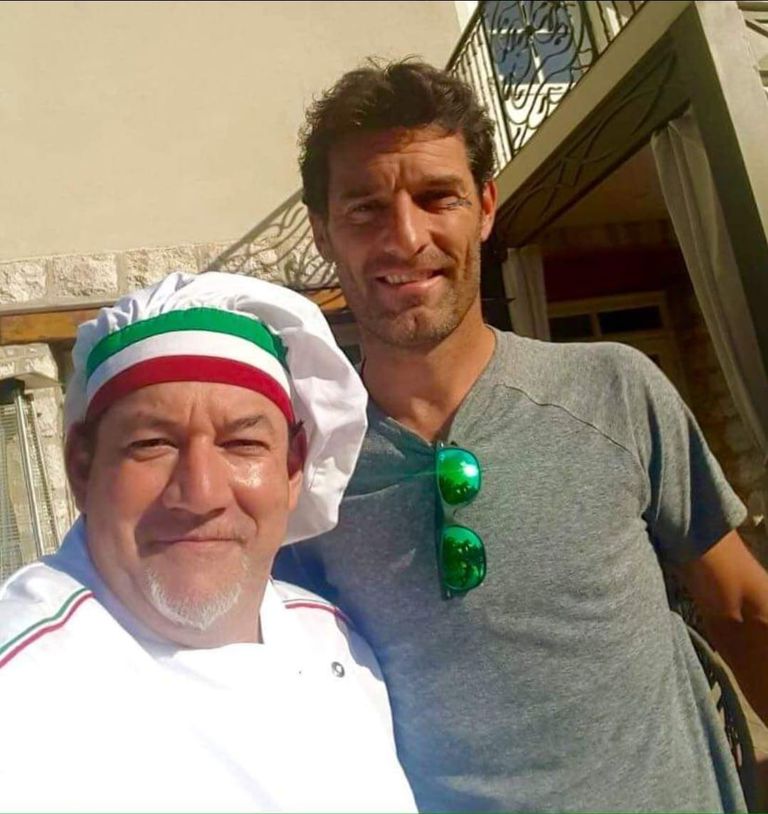 The day that the Australian ex-Formula 1 driver Mark Webber sat at the table of the restaurant where Bragagnolo cooked
What advice would you give to chefs who are taking their first steps in this profession?
My advice is to do this job only if you have a passion for cooking, and when cooking do it as if those dishes were for your children. That way they will never be wrong. Know that the word success comes first than sacrifice only in the dictionary, and that in life it is the other way around.
In addition, he is the International Ambassador of the Tekoporá Foundation in Argentina. "We act according to the priorities and proposals of local organizations. Our main activity is to offer education, health care, food, and encourage low-income people to fend for themselves ", he says. Those interested in collaborating can be contacted through their Facebook page (Fundación Tekopora) or by mail to [email protected]


Publicado en el diario La Nación
(Visitado 6 veces, 1 visitas hoy)