LN – Primary immunodeficiencies: What is it like to always live sick and not know why?
With just three months, Lucia Piaggio had to be hospitalized for respiratory problems. The visits to the hospital became frequent. She underwent several studies and in all they gave that she is well. "But I was not healthy and we did not understand why." In this way Mariana Magnaterra (44) remembers those stressful days of uncertainty in which the doctors could not reach a correct diagnosis about the health of her daughter, who is now 4 years old. "Almost by miracle we found out that it was immunodeficient and eventually we could treat it correctly, if not, I do not know what would have happened," Mariana adds.
Primary immunodeficiencies (PID) are genetic and chronic diseases that cause patients to become constantly ill, as it generates an alteration in some of the components of their immune systems, for example, the production of antibodies. In their absence, patients resort to different treatments, which allow the substitution of antibodies that the body can not produce by itself.
In the most extreme cases, bone marrow transplantation is used, which is very complex because you have to find a donor with a genetic composition very similar to that of the patient. However, this is the only way to completely cure immunodeficiency.
"With my husband we explained it to him in a simplified way: as if the bodies had a factory of soldiers against the diseases and hers, he was failing and needed help, and this explanation is also given to our acquaintances and relatives, and adults, because you do not know much about these diseases, "explains Lucia's mother.
Liliana Bezrodnik, medical specialist in immunology and director of the
Clinical Immunology Center (CIC), agrees with the opinion of Mariana, and states: "Despite being a more common condition than is believed, it is not well known in society because the information is not correctly disseminated within the medical community, which makes it difficult for many patients to reach a correct diagnosis. "
In fact, the number of patients in Argentina is not known exactly. According to the CIC, about 6000 are estimated, but not all doctors register it correctly or pass on the information. According to Bezrodnik, also director of the Argentine headquarters of the Jeffrey Modell Foundation, specialized in the treatment of IDP, this means that the State does not finance the treatments, because it considers it a strange and unusual disease.
Other problems of this condition are the many variations it has, with selective IgA deficiency being the most common, with one patient per 500 people. "There are also other more serious varieties, such as common variable immunodeficiency or severe combined immunodeficiency, but the reality is that new ones are discovered constantly, of which there is no record," Bezrodnik says.
This was the case of Lucia, who to this day does not know exactly what type of immunodeficiency has. He started with pneumonias, which made his lungs swell. Once she was diagnosed with a primary immunodeficiency, she managed to recover, but then she started having problems with the intestine.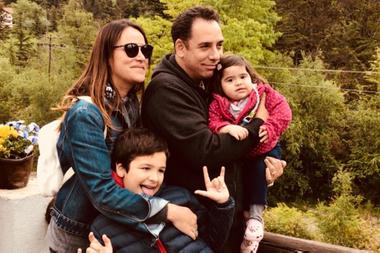 All this made her family learn to take the necessary measures to take care of her. Mariana says: "This type of disease influences the whole family dynamic, with my husband we became experts and we are very aware that people can not come home to be a potential source of infection, even if it is just a cold." He also gives the example of Francisco (8), Lucia's brother, who barely comes back from school and takes off his clothes and bathes.
Due to the deterioration that meant for Lulú's health, as his relatives tell him, the doctors and their parents decided to do a bone marrow transplant last March, after finding through Incucai a donor with a genetic composition practically exact to the his. In this way, in a few months, Lucía will manage to generate her own antibodies. "What we want most is for her to have the life of any girl of her age, she deserves it because she is a warrior, of the people I admire the most in the world," Mariana confesses excitedly.
The authorities of the Jeffrey Modell Foundation explain that, while 40% of patients are diagnosed during the first years of life, like Lucía, the rest are performed after the age of 6, many of them in their teens and a small one. group in adulthood. Ariel Silva (46) is one of them.
"During my adolescence I had constant pneumonias, I was treated with a pulmonologist who could cure me temporarily, but who did not have a diagnosis," says Silva. When he was already 18, through an interconsultation, he was reviewed by an immunologist from the Favaloro Foundation who in just ten minutes diagnosed him with primary immunodeficiency.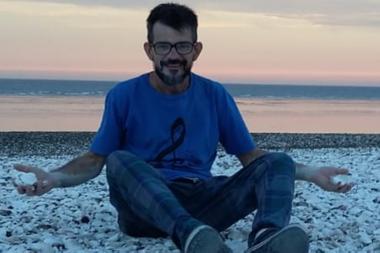 "It is not an easy disease because in the vast majority of cases it is for life." Doing the necessary treatments can be a time leading a fairly normal life and from one day to another, get seriously ill, "says Ariel, who 40 began to have gastrointestinal complications that forced him to stop working in his mechanical workshop to rest. Currently, he continues with the treatment and is stable. When retired due to disability, he tries to sustain "the economy of his house, doing odd jobs or driving an uber".
Liliana insists on the importance of correct dissemination of information about this condition for several reasons. "There are many patients who unfortunately die without having reached the correct diagnosis, although it is a very young specialty, with only 65 years, with the amount of immunologists in the country is not enough.It needs more professionals, more training and more laboratories ", concludes Bezrodnik.
The Jeffrey Modell Foundation has developed warning signs for IDP that help diagnose them:

Four or more otitis per year
Two sinusitis in the year
Two or more months taking antibiotics with little improvement
One or more pneumonias in a year or consecutive year
Difficulty growing or gaining weight
An abscess in the skin or organ
Persistent fungal infections (thrush / candidiasis)
Need for intravenous antibiotic to cure an infection
Haematological diseases of unclear cause (anemia, thrombocytopenia, etc.)
One or more infections that require intravenous antibiotics to cure
Persistent or chronic diarrhea
Manifestations of self-immunity not clear
Family history of IDP
More information:

www.bezrodnik.com.ar