LN – Out of the crack: the social references that went from complaint to action
Crack, protests and disenchantment for democracy were, without doubt, some of the words that marked the pulse of 2019.
The deepening of political polarization in a year of elections triggered disagreements on a social and even personal level. On the other hand, the frequent citizen complaints in the streets to demand from new legislation to the recognition of rights were read, by many,
as a sign of the loss of confidence in democratic institutions that has been affecting the country and the region for several years.
However, the year that ended also served as
opportunity for some people to strengthen their commitment to others. For them to get out of the complaint and take action.
The case of Juan Chalbaud is one of them. At 32, he remembers spending a large part of his adolescence in the middle of a political and social rift that he considers still valid. However, far from getting bogged down in polarization, he was able to go one step further:
"The personal path I found to not get caught in the crack, but quite the opposite, enriching myself from differences, was to focus on people. If you do that, the next step is action," he describes.
In 2014 he had founded
Monte Adentro and moved to the Chaco to influence the community development of rural families.
2019 was, for him, a key year: today they accompany more than 15 sites in an integral way.
But against what might be assumed, the case of Chalbaud is not exceptional. In fact, for Roberto Gargarella, senior researcher at Conicet, today
"there are very impressive experiences of participation" in many countries, including some "informal, just as important."
"What is happening in Chile or what happened here with abortion denies any assumption of citizen demotivation," says Gargarella. And deepens:
"In the debate over the legalization of abortion different sectors participated and the crack jumped through the air: it was an excellent example of transversality. This shows that people may want to come together to claim for specific things. Sometimes the trigger has to do with personal motivation, but that doesn't detract from any initiative. "
What is happening in Chile or what happened here with abortion denies any assumption of citizen demotivation.
Roberto Gargarella
In this sense, Marita Carballo, president of Voices Research and Consultancy, stops her eyes on the loss of trust in the institutions, especially those most linked to the political system, considering it a key element. "We are facing a situation of disenchantment with representative democracy.
The population does not find ways of channeling their demands today, and it declines the capacity of the institutions to give them answers either because they consider them inefficient, far from the people, or with high levels of corruption.", says the specialist.
The population does not find ways to channel their demands today and disregards the capacity of the institutions to provide answers
Marita Carballo
The strong political and social polarization further complicates the picture, because it implies different ways of seeing the world and thinking about the solutions to the country's problems, but also the lack of dialogue and consensus building. "
Social networks were a scenario that lent itself to the crack. As they offer many advantages for access to information and citizen participation, they also have their disadvantages:
people end up, in most cases, interacting only with those who think alike and thus only reaffirm what they think in advance without being open to new ideas or proposals"says Carballo.
However, according to the last national survey conducted by Voices in November, 48% of Argentines expect a better year, 25% a worse year and 21% the same. "I think it will be a difficult year and that we Argentines can and should heal that crack that divides us, confronts us.
For this we need a leadership that talks and listens and a society willing to work together for a more just and peaceful Argentina"concludes Carballo.
According to the national survey conducted by Voices in November, 48% of Argentines expect a better year, 25% a worse year and 21% the same.
Poverty. "From the rostrum we shout, but we don't affect the game"

In your last year of high school,
Juan Chalbaud discovered his vocation of service. The school he attended invited him to mission to Chaco and that experience marked him forever. During his career as an industrial engineer he continued visiting the same communities with a group of missionary friends. "Going to these rural communities is an experience that modifies their lives. Many young people have changed their career to face a personal project that has to do with solidarity," he explains.
Sexual abuse of children and adolescents: "I found myself facing a system without answers"

The world of Sara Barni (49 years old) collapsed in 2014 when her oldest daughter reported her stepfather's abuse. He faced a long and tedious complaint and trial process, where, in most cases, the victim is revictimized and the mother is held responsible. As he toured it, he crossed social networks with other mothers and thus his organization was born,
Red Viva, to advise on cases of sexual abuse of children and adolescents.
"I compare it with Matrix: I felt that I was expelled from the system, because no institution gave me answers.
When I took the initiative to go out on the street it was with an expectation: we had to do things to stop complaining and make the transformation possible", describes Sara. And clarifies that it is always" visible and denounce key ", because it is the way to generate changes.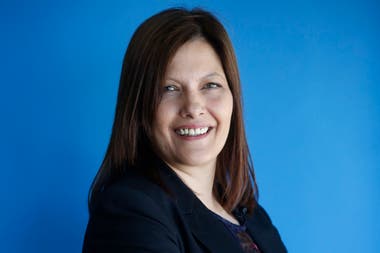 Sara Barni founded Red Viva after her eldest daughter denounced her stepfather for sexual abuse. The organization advises and accompanies children and adolescents in this area.
"I belong to 1% of cases of sexual abuse of children and adolescents that are reported and sentenced.
The remaining 99% are the people I accompany"says Sara, who is finishing high school at 49, to continue training.
Draft

Red Viva was born from Sara's encounter with other mothers. "They told me the same mistreatment of Justice that I suffered and how they ran the focus of the child to the mother to investigate it.
From the networks we begin to know and contact to share information", remember.
Today they have a team of professionals (such as psychologists and lawyers) who accompany them voluntarily, some in person and others in virtual form.
They ran the child's focus to the mother to investigate her
Sara Barni
Achievements

The work between professionals and groups of mothers managed to unravel causes that had exempted abusers from blame, reopen the cases and condemn them. In addition, this year the Three of February Party gave them a venue so they can have their own place to meet and work.
Motivation

"The day my son told me: 'How can dad be free? Didn't you tell him that he promised to take care of us when he married you?', I understood that I had to give him an answer and put together Red Viva.
It is a very great damage that the abusers do and that is why I felt that it had to be repaired "
My son told me: How can dad be free?
Sara Barni
Future

"We are seeking the repeal of Law 24,270, which is used by the defense of abusers to force them to be reunited with underage victims, under threat of imprisonment for the complainant mother"
Disability: "Feminism is an opportunity to talk about taboo issues"

"Today we are getting rid of many stereotypes and prejudices, and that invites us to reflect a lot about disability, diverse bodies and everything different to accept it, embrace it and love ourselves," he says.
Daniela Aza (35 years old), who was born with congenital multiple arthrogryposis, a rare disease that affects the joints and doctors took a long time to recognize. Today, with your Instagram account,
Shine Bright, seeks to end prejudice and stigmatization towards women with disabilities.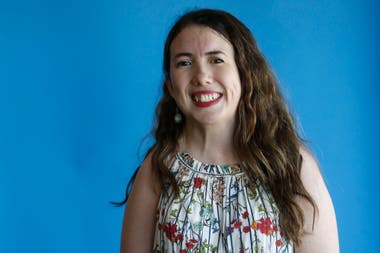 Environment: "We all need clean air: we are not so different"

Máximo Mazzocco had a very clear idea when he finished high school: he wanted to help. "Studying economics, having twine and doing things for me never completed me," he explains. He studied environmental sciences and created the NGO
Ecohouse at 19.
"We have a very inclusive 'ecohousian' philosophy manual. It represents us all together with a common goal that is to take care of the house we inhabit," says Máximo, 29. And he adds: "Globalization implies a global thought, but a local action, and that requires union and consensus. Perhaps it is time to stop thinking and start doing.
Do we not all need clean air, pure water, fertile land, ecosystem services, among many others, to live? So we are not so different. Enough of cracks. "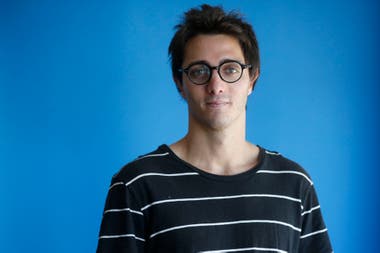 Great promoter of the Alliance for Climate coalition of organizations, which was created this year with the global irruption of Greta Thunberg, lives in the same office where he works, wears the same clothes 10 years ago and tries to generate the least possible impact for Be consistent with what you preach.
Draft

Ecohouse is a great center of education and environmental awareness to promote sustainable development through volunteering, advocacy and environmental certification. Replica what Máximo started doing 10 years ago:
Provide a space for all social entrepreneurs to give talks, train and make their projects visible for free. In addition, they advise the population and authorities that require it.
Achievements

In 2019, 500 Ecohouse volunteers divided into 24 programs educated more than 50,000 school students. The Climate Alliance was created, which brought together more than 50 organizations; Argentina declared the Climate and Ecological Emergency and the national climate change law was passed in November.
Motivation

"To face the climate and ecological crisis, we will need all political parties, religions, scientists and movements to join together, work as a team and think about the common good.
That means leaving personalism aside, the ephemeral, the short-term, and getting to work in the medium and long term to build a sustainable democracy. "
We will need all political parties, religions, scientists and movements to join
Mazzocco maximum
Future

"I would like that, in 2020, the environment feels at the table with the economic and social sectors, and the transition to a new paradigm begins"
Out of the crack: the social references that went from complaint to action
05:31
(tagsToTranslate) Out of the crack: the social references that went from complaint to action – LA NACION


Publicado en el diario La Nación