During the farewell of Micaela García, the 21-year-old entrerriana girl who died the victim of a
femicide

In April 2017, his mother, Andrea Lescano, was wearing a sports shirt. It was from her daughter and it could be said that she never took it off again: Andrea created a foundation to continue the path of
social commitment

started by "Mica" years before his life was taken from him. Her rape and murder generated such an impact that the law that now bears her name was born out of that fight for justice, forcing officials of the three branches of the State to train in gender.
"
I still cannot assimilate all that he suffered

. That is something I cannot overcome, "confesses this 50-year-old woman. Originally from Concordia, she has been living in Colón for eight years. There she lives with Néstor" Yuyo "García, her husband; her son Alejo, 18 years old; and his mother. His other children (Ayrton, 21 and Jano, 16) are dedicated to sports and reside in Buenos Aires, but by quarantine they are now all together. "Within my 500 meters allowed I have a large park and even the river ", he tells us by phone from his house, that place that knew how to be called" the town's house ", when the García children were small and pajamas with friends were commonplace. Times when pain seemed to have no place.
The death of the only sister and daughter woman turned the lives of all the family members upside down. For Andrea, Micaela's femicide was a tsunami that swept everything in her path, including her emotional stability and even her memory. "Fly high my black! As you always did. I promise that I will fight for your ideals, that everyone can see you. Words do not come out. You are always in my heart," she wrote on her social networks in early April
The way he found to fulfill that promise to heaven was
Micaela García "La negra" Foundation

, inspired by the dreams of her daughter. "Many friends joined the proposal. She was a militant, but with a committed policy, and she was also a brilliant student," remembers her mother.
Before Micaela's murder, Andrea was a woman strongly devoted to her work and her family. "I am one of those who do everything at home. Mica reproached me.
He said he was raising macho boys

At the time, I was a successful professional who worked in a large part of the province of Entre Ríos as a technician in Safety and Hygiene. "I graduated in 2011. When I finished high school, I had started studying Systems. I liked Analysis but not Programming. So I quit. I met Yuyo and we got married. I always worked in administrative jobs, "recalls this woman who knew how to sell pots to pay for her studies in those younger years.
When the family decided to settle in Colón, Micaela was in the 4th year of high school. "She told us that she did not want to move, so as not to lose her life there, so we let her stay in Concepción," adds her mother. Once received, she decided to start studying the Physical Education teachers, who were studying in Gualeguay. So, during the school year, she lived in that city where she was raped and murdered after attending a party.
The worst ending
"I was very connected with Mica. She came on the weekends, so we talked every Friday. The last time I spoke to her was around 1 on Saturday, before she left for that party. That Saturday she was going to Come by bus. She had an old truck, but it was in the mechanic. We were going to deliver her as part of the payment of a new car for her. They were going to deliver it to us on April 4, "she rebuilds.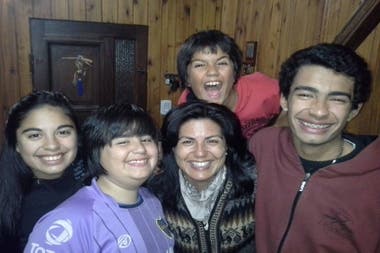 "That Saturday, she had a baby shower in the afternoon -continues-. Yuyo had gone with Jano to fish and that's when Mica's boyfriend calls me to tell me that
they couldn't find her

. That in the apartment she was following her backpack with all her things, that is, she had not come out for Columbus. I called Yuyo, who luckily had a signal, and we went to Gualeguay. "
Lescano recalls that, at first, the police were reluctant to take the complaint. "They thought that surely she had gone with someone. They could not believe that at 21 she was in communication with her parents all the time and told us everything. On top of that, being part of the Evita Movement also generated certain
prejudice

. But that was giving way, especially because they saw that, from both the Movement and her friends, they were looking for her everywhere. We were many looking for it, "he adds.
During those days, they had spread their phone number to contact, in case they had any leads. "It was difficult for me to understand the evil of some people. They called me at 2 or 3 in the morning, they breathed and cut. They said to me: 'Ma!' or 'Help' and they cut. One day a call comes in and I hear: 'Ma, ma … Don't hit me! ", and for me it was Mica's voice. I had faith to find her alive, because always, in extreme situations, Mica got the best out of her and the situation was resolved, "he admits.
Lescano and her husband knew of human trafficking cases in Gualeguay. So, in those days, the worst nightmare was never finding her. "When they told us that they had found her, luckily they convinced me not to see her remains. In my unconsciousness I said that, if some organs were to be all right, that they donate them. I remember that the policeman I told him about was he stared at me out of place. "
The details that were beginning to emerge about the circumstances in which her daughter died were so difficult to digest, that
Andrea lost her short-term memory

. "I had to start psychiatric treatment. I forgot what I had just said, I was missing things. My psychiatrist says it is a defense mechanism," he says. She had to quit her job at that time. Although she was able to recover her memory more than half a year ago, she recognizes that there are special dates, such as birthdays or Mother's Day, when emotions lose her.
Today she has a clothing stall at a local spa. The highest level of exposure is what costs you the most. "
It bothers me that they get into my private life

. I was very affected by the criticism of how we fired her, because I was not dressed in black, that there was so much bochinche, that it was massive. The hype, the music, the chants disturbed. That we did not call it a farewell but a hug to Micaela, "he lists.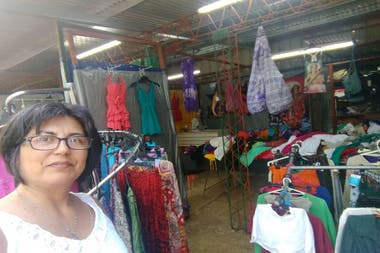 Rearm after the horror
The institution she heads today is committed to fighting gender-based violence and the empowerment of women. "Our biggest challenge is to get women out of the violence circuit. We also started to accompany men to help them eradicate their
violent behavior

. We also promote a different upbringing ", details. The headquarters is in Concepción del Uruguay. It works in a very small house that, for those turns of life, Lescano rented without knowing that, years before, his daughter had wanted to rent.
The foundation has about 50 volunteers who replicate Micaela's work model in the most vulnerable neighborhoods as part of the Evita Movement. "With territorial promoters in gender, we have a presence in certain areas that the State does not reach," says Andrea. Since she began to walk this path, her desire to train continues. Right now she is participating in a course on male violent behavior. Participation in conferences and meetings related to this theme have become a constant in her life.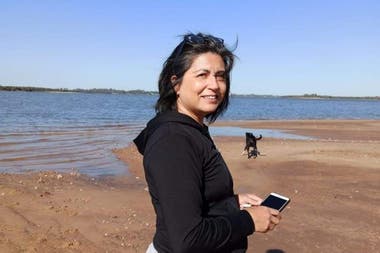 A little over three years after his death, the figure of Micaela García became a symbol for multiple initiatives. For example, the Chirimbote publishing house yesterday presented the young woman's book as part of the Antiprincesas collection. About ten days ago,
Micaela law, began to have national scope

after Tucumán adhered to the norm.
The social upheaval generated by the young woman's femicide prompted the presentation in Congress of several bills to prevent gender-based violence. The fact that the perpetrator of the crime
enjoy temporary exits for a previous conviction for rape

It also highlighted the need for more training on these topics by all officials. "There is a lack of training in gender. Even today, those over 35 find it difficult to talk about certain topics. That is why I am a supporter of ESI. Fortunately, the new generations come with another head. Hopefully my granddaughters will reach a better world" , longs Lescano, who is fully aware of the impact that his daughter's case had on society. And she has some theories about it.
"Every time they tried to dirty her, militant or whatever, she cleaned herself up, with her name. She inspired many boys, and also helped to destroy prejudice.
What happened to her can happen to anyone

. You don't have to be low class, and even if you are high class, they immediately assume you were up to something weird. She was middle class, a good student, an excellent companion ", she analyzes.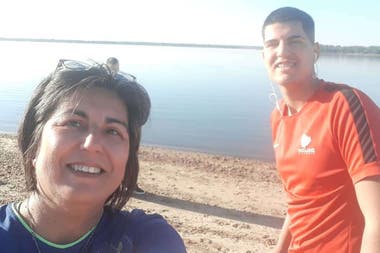 In parallel to her work and tasks at the Foundation, Andrea takes several courses at the same time. One of them had been a pending subject for more than twenty years. "I am resuming the Haute Couture course that had started before Mica was born and that, when she was born, I could not continue. She always told me that I had to stop procrastinating. Do not leave things for later, because you never know what What can happen".
In that sense, she feels fortunate for not having pending subjects with her daughter. "I was present in her life in all possible ways," she says. "Accompanying her in her dreams. And I continue accompanying her today. I did not have things pending with her. Although I do have the things of life, like seeing her received or having a child . "
More information:

Not one less: the massive claim, which started five years ago, is transferred to the networks amid the pandemic
ALSO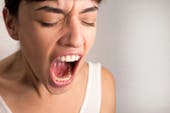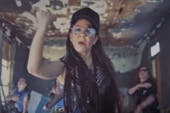 .


Publicado en el diario La Nación
(Visitado 11 veces, 1 visitas hoy)