LN – He is a truck driver, he was diagnosed with cancer and mobilized his people: "Before I die, I want to fulfill this dream"
Eduardo "Egg" Ceratti was still in elementary school and was wearing shorts when hunger got in his eyes. He accompanied his father, Alfredo José, who was a truck driver, on a trip through Santiago del Estero.
From the road, he felt the helplessness of passing by malnutrition, adobe ranches and bare feet of the boys. The memory became flesh.
"Someday, I want to do something to help them", thought Egg, who grew up and lives in Alejo Ledesma, a town of 3000 inhabitants of eastern Córdoba.
From the age of 18 and following in the footsteps of his father and grandfather, it was Egg who, behind the wheel, began touring northern Argentina in a cargo truck.
When he was diagnosed with prostate and bladder cancer two years ago, an idea began to take shape in his head. At the end of last year and already "very complicated" by cancer, he decided to tell his friends. They were at "El boliche del zurdo", the bar where they meet every afternoon to share a vermouth and play cards.
"Before I die, I want to fulfill a dream," Eduardo told them, who is 63 years old and together with Viviana are dads of Angela (22), Aristides (20) and Sofia (18). The objective was to collaborate with the fight against child malnutrition in Santiago del Estero.
Carlitos, José María "el negro" and Adrián are just some of the names of the group of friends of the Egg that
motorized the solidarity crusade involving more than 1000 people in addition to companies, parishes, media and local authorities. In less than a month, they raised 250,000 pesos in non-perishable food, milk and even banks to equip a classroom. "I told them that I put everything: the truck, the weather and the diesel. They carried it on their shoulders: they set up a solidarity festival for December 1, with an extraordinary show, where the entrance was a non-perishable food. people joined us. We all know each other, we are like a family, "explains Eduardo.
But his goal was more ambitious than to deliver donations: "We wanted to generate a long-term impact on the lives of these children," says Egg. Through the priest Franco Barrios, pastor of Alejo Ledesma, they met the
Dignamente Foundation
, which works in the prevention and treatment of child malnutrition and human promotion through child development centers where pregnant mothers and children under four years old are treated in conditions of extreme vulnerability.
We wanted to generate a long-term impact on the lives of those kids.
Eduardo "Egg" Ceratti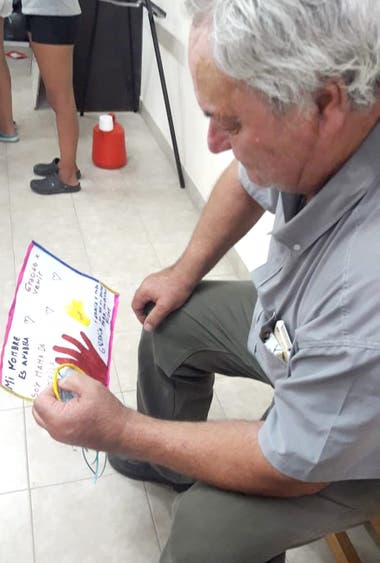 While boys and girls receive the medical treatment they need, their mothers and fathers learn trades, are literate and receive health education. In this way, it is sought that they can generate income that will allow them to end food insecurity.
Egg and his friends did not hesitate to contact the foundation. Determined to start the year fulfilling their dream, on January 1 they traveled for a day to Quimilí and Weisburd in Santiago del Estero. With a temperature close to 50 degrees, the Dignamente team welcomed them, met the workshops of the nutrition centers, and the mothers and children who attend.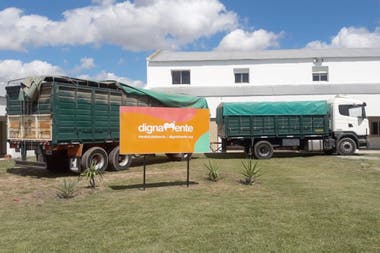 In the two years of Dignamente's life, the results are overwhelming: 305 children and pregnant mothers received nutritional treatment, 183 boys were discharged, 875 boys updated their health checks, 719 have daily vaccination schedules, 844 joined socio-educational institutions, 421 women were trained in trades and 740 households were able to make edilicias improvements.
Heriberto Roccia, co-founder of Dignamente, describes it as a solidarity chain where each one put their own: "Eduardo and his friends were worried that donations would have a long-term impact, and that is what we are looking for: working with mothers of children in a state of malnutrition so that it is the home that provides them with adequate health and education. "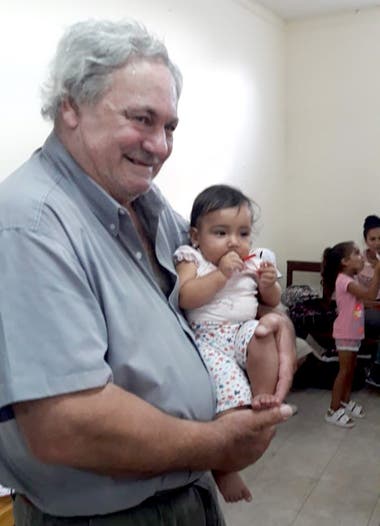 The donations collected became inputs that are now used in the various workshops. For example, the more than 100 bags of 25 kilos each of flour and 50 pounds of polenta were used for gastronomy, bakery, pasta factory and healthy food. "Everything is transformed into learning and education," summarizes Heriberto. And he details: "In the gastronomy workshop, mothers learn with nutritionists to eat a balanced diet, together with the family farming program."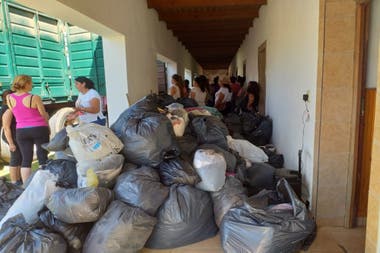 Today, Eduardo is happy with the goal achieved. On the other side of the phone, before getting on the truck and following the route that takes him from Santiago to his town, Alejo Ledesma, says: "I did not expect this impact at all. What you feel is an immense emotion and the satisfaction of having I was able to fulfill a dream, although now I feel good and God wants me to endure another time, when it reaches you, it reaches you.
I wanted to do this before I get more complicated and can't go. Now I can die easy, I already accomplished everything".
More information:

www.dignamente.org
Instagram, Facebook and Twitter: @dignamenteok
. (tagsToTranslate) He is a truck driver (t) he was diagnosed with cancer and mobilized his people: "Before I die (t) I want to fulfill this dream" – LA NACION


Publicado en el diario La Nación