LN – Guides to live better: the answers to the problems that most affect you
In this space you will find useful information on the topics that interest you and concern you most like bullying, eating disorders, child sexual abuse, addictions and many others. Faced with these issues, we bring you tips, recommendations and possible solutions. Also, the look of the specialists, life stories with first-person testimonials and, most importantly, where to turn for help and guidance. So we want you to have everything you need to know what to do and you can empower yourself with tools that improve your quality of life and that of those around you.
Bullying
Today bullying is increasingly present in the lives of children and, as adults, we cannot be absent. At school, in the club, in the theater class or in the square, peer harassment can occur in any field and since our children are very young. The boys are in full formation of their personality and it is essential to teach them values ​​and tools that accompany them throughout their lives. In this
guide we tell you how to intervene assertively when episodes of abuse that touch your child closely, from the warning signs to detect bullying and what to do if the children are victims, harassers or spectators to how to raise the problem at school and different Strategies to prevent it.
Child abuse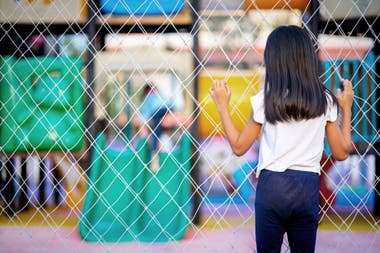 Child sexual abuse occurs in all social strata and leaves deep wounds in those who suffer. Specialists warn that most cases are not detected or reported. Therefore, in this
guide we provide you with information so that you can detect if your child is suffering from any situation of sexual abuse, become aware of the importance of breaking the silence and making the complaint and know how to act against this problem. Also, we provide you with advice to discuss this issue with the children in order to prevent and protect them and, in addition, we tell you about the organizations and places to go for advice and containment.
Technoaddictions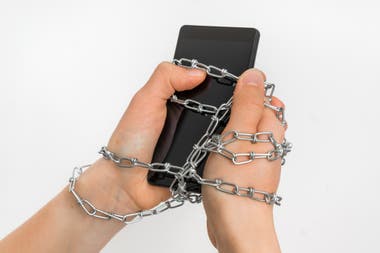 It is estimated that 80% of people around the world have a smartphone and the average use is five hours per day, checking it 110 times a day. In the
guide "Let's talk about techno-addictions" we explain, through those who know the most about the subject, how to make the screens do not dominate your life and steal all your time. You will also be able to detect the alarm signals to warn if you are exceeding the use of screens and learn about life stories of those who overcome their cell phone addiction, as well as practical advice for parents and the recommendations of specialists to achieve a balance Healthy in the use of technological devices.
Inclusive education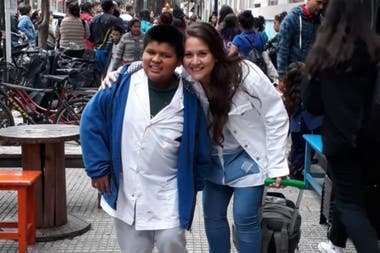 It has been shown that an inclusive school not only generates benefits for students and the educational community but also for society as a whole, sowing values ​​of tolerance, respect for differences, empathy and solidarity. While the number of schools and teachers willing to travel this path grew, there are still many barriers that persist. In this
guide I knew why it is good to choose an inclusive school for your child. What are the most common barriers and how to deal with them. And we also bring you the strategies that specialists recommend so that inclusion is real and successful and brings benefits for all.
(tagsToTranslate) Guides to live better: the answers to the problems that most affect you – LA NACION


Publicado en el diario La Nación