When I was little, Griselda Quispe put coins together. Not those of 25 or 50 cents to be able to buy candies. His were other, the chips that gave him every time he finished filling a box of grapes, olives or tomatoes in the harvest in the area of ​​El Algarrobal, Mendoza. He kept them in his pocket to give them later to his mother and to be paid more for the day.
"For me it was not a job, it was to help my parents," says Griselda. Today, at 23, she was able to receive a nurse, thanks to the support of different people and organizations throughout her life. The project
Invisible Networks of the NATION has precisely that spirit: to show and to emphasize the importance that has for young people of vulnerable contexts to be crossed with people who offer them the opportunities that often their surroundings can not give them.
"Griselda has known how to take advantage of each of the people who were available to her," says Adriana Chitadino, who taught at the elementary school.
There are many prejudices in relation to child labor and a deep naturalization, especially of domestic tasks. According to the study of Voices! prepared exclusively for LA NACION, 57% of the people agree that it is better for a boy to carry out child labor than he is stealing, when both are outlawed.
Against child labor. The people who helped Griselda to continue her studies
05:29
"From an approach that measures the impacts caused by working on health and education in children, it is equally dangerous to work than to abuse substances or to commit crimes," explains Martín De Nicola, Coordinator of Child Labor Eradication and Protection Policies. Adolescent Work of the Ministry of Labor.
Griselda is of small build and that is why what she found most difficult in the harvest was lifting. Like her, official sources estimate that 763,544 children under 15 (10%) participate in intensive economic, productive or domestic activities in Argentina, interrupting their development.
When she talks about those first difficult years, Griselda looks for the interlocutor's eyes, wants to connect and tell her story. There is a mixture of material deficiencies and discrimination but also of a lot of love and overcoming.
"My childhood was complicated by issues of economics, family and job crisis, I was a girl but the stress of a dad who does not have a job or a mom who does not have materials to make a meal affects the children. they had nothing, I had trouble asking for money for supplies, "he says.
Griselda is the oldest of four brothers. His parents came from Bolivia looking for a better future. They were the ones who always pushed her to the books so she would not be condemned to continue doing heavy work and today they get excited to see her received as a nurse.
His mother is the first link in the network that sustained her. "My mom never went to a school and did not know how to write her name until I learned the alphabet and I taught her, she can sign today, my dad has a lot of bills and that's why they cheat him at work and they do not pay him what he says. I review the accounts and accompany him to claim, "explains Griselda.
With her sweetness and tenacity, over the years Griselda was adding more people who accompanied her and were key to her development: some teachers, referents of the Consciousness Association and friends, who helped her in the hardest moments.
He had to grow up suddenly. During her childhood, Griselda also worked in the heat of the brick kilns. "What we did most was order them and stack them, I can throw up three bricks together," he says. And she was the surrogate mother of her brothers – and of her three cousins ​​who are her "brothers of the heart" and live with them – while her parents worked.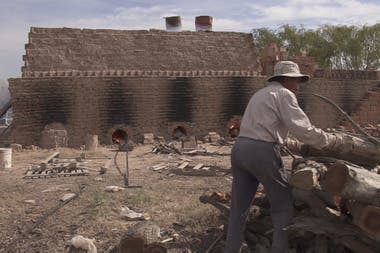 With only 8 years old he learned to cook rice and noodles, to change their diapers, to bathe them and to make them sleep. "The family is the most important thing, I put a lot of effort so that the chores of the house would turn out well and that my mom would congratulate me," he recalls.
He was born in Argentina, but when he was five years old his parents decided to return to Bolivia, to the area of ​​Beni. Those years absorbed the love for the Amazon jungle, its fluorescent colors and the sounds of animals. Three long days of collective returned in 2006, with his father, to a different and lonely Mendoza.
"We arrived with the item, we did not have anything", explains Griselda about those first months of agony. They borrowed an adobe house next to a brick oven and Rogelio broke down to bring the rest of the family.
Adapting was not easy and less without resources. The first day of classes, his dad went running to the supermarket to get what he got from supplies. He could not buy a backpack and Griselda arrived with a plastic bag that inside had a notebook and a pencil, dressed in the typical Bolivian skirt.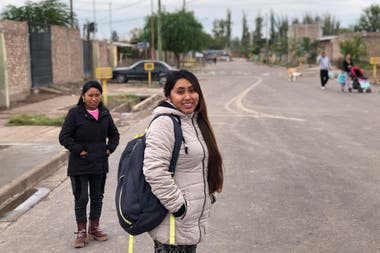 "At school I suffered discrimination because I used some Quechua words, sometimes I did not want to go because they treated me badly, the teachers told me I was very pale, they asked me if I had breakfast and I had trouble saying no," she says. who social integration was the Achilles heel.
Chitadino, who was his teacher during the primary, did everything possible so that Griselda's social and family situation would not be an impediment for him to study.
The family came together again and all hands were moving to get ahead. Her father worked as a bricklayer, on bricks, in harvests and his mother as a domestic worker and in the fields.
"We are supporting all our children to study with their father, we are always bringing a coin for their clothes or their photocopy, I do not want donkeys like us, in farms suffering, with heat and under the storm, always working", says Virginia with tears in her eyes, while Griselda caresses her back in circles.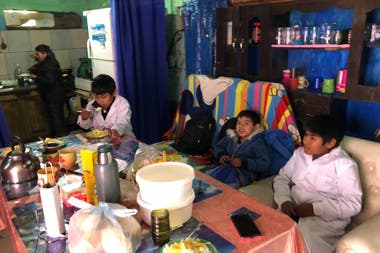 Griselda rescues with pride the enormous effort that her parents made to give them the best. For her, her mother is a great fighter and an example to follow. "I'm here for her, we received donations from all sides and she always managed to cut, re-sew and make clothes, and with a vegetable she made you a soup," she says.
When Griselda started school and her mother realized that she could not help her with homework, she started looking around the neighborhood for a place where she could receive school support.
Thus came to Conscience, an organization that accompanied Griselda throughout his school life, Matilde Vargas, who was coordinator of the Proniño program that seeks to eradicate child labor and support the education of children, was essential during these years. "It is gratifying to see that our work has a real impact on the lives of these kids," she says excitedly.
For this young girl, the school was always a very important refuge. Up there he walked every afternoon with his brothers, holding his hand, under the scorching sun or the heaviest rain. "My mom managed to put grocery bags in my shoes so that my feet would not get dirty." When we reached a paved street near the school, we untied the bags and went in. Wet clothes were inevitable, "he recalls. .
But Griselda knew that a plate of food awaited her at school, the love of her teachers and things to discover. During high school, she had the support of Conbeca and her tutor María Bernardini, who could show her that there were other possibilities and encourage her with her dreams.
The precarious work of his parents went through the entire educational path of Griselda. That made them have a nomadic life, moving from house to house chasing crops and looking for new brick kilns.
"Just a few years ago we were able to have our house of material that we raised with our own hands, we left school and came to put bricks, we still need to improve it a lot," he adds.
When she started high school, Griselda already had in mind that she wanted to study nursing. From so much accompanying her mother to take care of herself – product of the heavy work that she did – she fell in love with the care that these women gave her, who treated her with a lot of love and explained everything they did. "I wanted to be like them in order to take care of my mother and all the people who needed help," she says with a smile.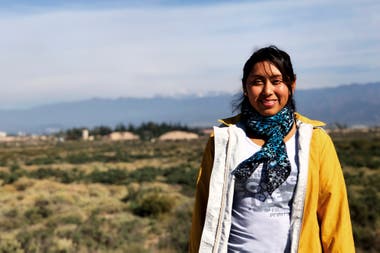 This wish would not have been possible without the support of Silvina Motes, her biology teacher who would spend the afternoon after hours explaining the contents of the booklets of the entrance course to the faculty.
Fear. Emotion. Adrenalin. All these emotions passed through Griselda on the first day of classes at the university. Luckily he was able to share them with his friend and companion Gladys Olmedo, who was his shadow during the study nights.
With a lot of dedication and effort she was received as a University Nurse and that enables her to exercise. He is currently studying the last year of the degree and works in the El Sauce Hospital.
María Antonia Firmani, the emotional education teacher who accompanied Griselda in high school, is the one who best describes her transformation: "I know that she will be a different nurse, who will not only deal with physical pain but also will to bring light to the sick. "
Join the INVISIBLE NETWORK

You can help in different ways so that other young people like Griselda can have a better future. The two most important are contributing money for secondary scholarships or as a volunteer mentor to accompany them in their studies.
Holding a young person's scholarship costs between $ 12,000 and $ 30,000 per year. Your contribution is essential for them to fulfill their dream.
Linking is a Consciousness program where volunteer mentors accompany young people in contexts of socio-economic vulnerability that:
They left school and are not working.
They need emotional and economic support to complete their secondary education.
They need academic and financial support to pursue their higher education.
Join as a volunteer mentor and make a difference!
Call or send a WhatsApp to +54 9 11 4047-6052 to get in touch with them.
More information in
conciencia.org