"How can I process the single certificate of disability during quarantine?" "For years I have been managing a non-contributory pension but they do not give it to me, where can I claim?" "My prepaid is not paying for my daughter's integrative teacher, what do I do?" Those are some of the most frequent questions they receive daily from the Civil Association for Equality and Justice (ACIJ), and that led this organization to launch Disability and Rights days ago. orna online platform to publicize and demand effective compliance with the rights of people with disabilities and their families.
In an accessible way, the site provides information and tools "step by step" to know where to go and even offers claims models. In addition, it has a specific section with information in the framework of the pandemic by Covid-19.
"We are in frequent contact with people with disabilities and their families and we receive a large number of complaints because they do not know their rights and their scope, what they can demand and what the current regulations say. Or, knowing them, they find very large and exhausting bureaucratic obstacles to access a certain benefit"says Eduardo Quiroga, lawyer for the ACIJ Rights of Persons with Disabilities Program.
Quiroga stresses that in Argentina these families face a multiplicity of barriers every day to access health, education, work, independent life and social protection. Before that reality, ACIJ held a series of workshops in which people with disabilities, their families, members of civil society organizations and authorities of state agencies participated, to identify the main difficulties they are experiencing and think about how to overcome them.
Thus was born the platform that centralizes information related to benefits and services recognized by current regulations; the existing ways to claim in cases of non-compliance of social works, prepaid medicine companies and the State; and where you can go for free legal advice and sponsorship. Dispose of 120 document templates (administrative notes, document letters, among others) that can be adapted to each situation. In addition, it had the advice of specialists in matters of digital accessibility and usability; and, among other tools, it allows you to access explanations by audio and share them on WhatsApp.
How does it work? When entering they are shown a series of benefits and services distributed in 13 sections. If someone has a problem in their compliance, the "I demanded" button provides detailed information on the complaint channels.
Regarding the most frequent queries, Quiroga details that, in the first place, they are linked to inclusive education and how to process support teachers, because many times the social work, the prepaid or the entity responsible for the provision does not usually cover the number of hours that girls or girls require at school or because they take too long to pay, which can make teachers quit and make provision difficult.
Another frequently asked question concerns non-contributory pensions, mainly because no responses are received once the procedures are started. On the other hand, the difficulties in obtaining the single disability certificate, especially in the context of the pandemic, are also repeated. "Although there were extensions regarding maturities, we received many inquiries from those who initiated the process and it was suspended during the pandemic, as part of them require face-to-face instances. Although in some places the evaluation boards are working and shifts are granted, in others it is not. The situation is very uneven, "says Quiroga.
In addition, the cases of people who require some device or technical help such as a hearing aid, for example, and who find obstacles to be granted or renewed when they have already been assigned, are replicated.
The procedures not only become extremely cumbersome, frustrating and exhausting, but in many cases families live in contexts of extreme poverty and marginality, which multiplies the difficulties. Disability and Rights seeks to provide contributions to pave those paths.
More information
Disability and rights: By clicking here, you can find out how the site works and here, how to start a claim.
ACIJ: is a non-profit organization that works to defend the rights of the most vulnerable groups in society and to strengthen democracy in Argentina.
ALSO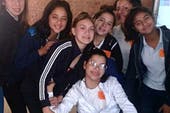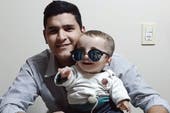 .


Publicado en el diario La Nación
(Visitado 6 veces, 1 visitas hoy)