A massive failure left much of Argentina without internet this Saturday for just over an hour, sparking anger on social media. The "blackout" affected news sites, streaming services, video games and social networks, as well as mobile phone services.
Service recovered gradually, at an uneven pace according to the areas of the country.
Internet service failure reports
The massive scope of the collapse of the web was evidenced in sites like downdetector.com.ar, where users report problems with the internet, telephony, social networks, streaming, video games, and almost any of the services that have their heart on the web.
The graphs of the specialized site show that reports on services and portals such as Twitter, Movistar, Fibertel, Cablevisión, Facebook, Twitch, Netflix, Steam, WhatsApp, Reddit, Google, Telecentro, Zoom, among others, skyrocketed.
The fault extended to a large part of Argentina. As is often the case, the episode became a trend on social networks where many of the comments pointed to the mega marine link cable that brings internet service to the entire country.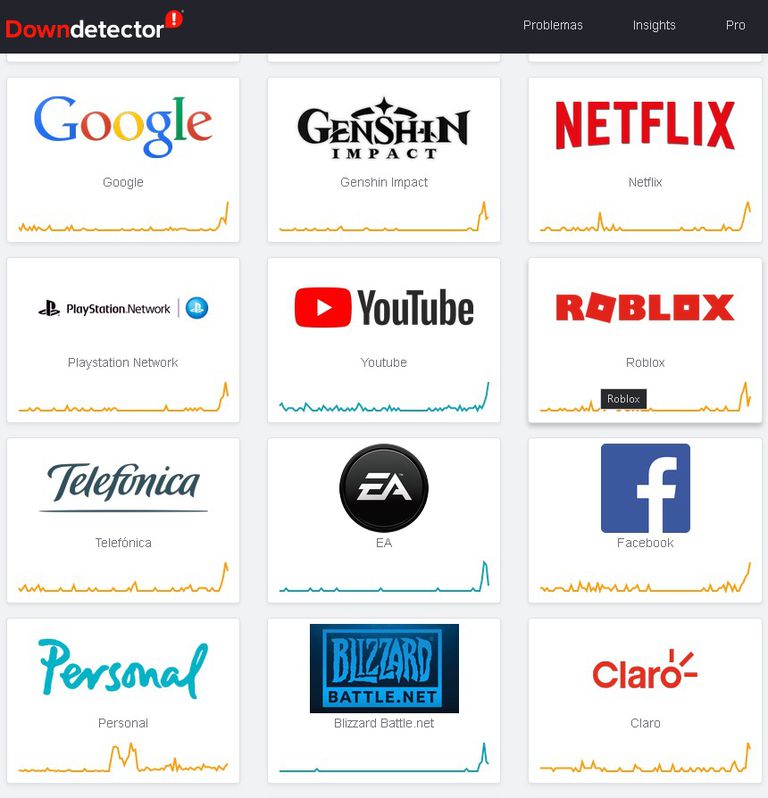 Internet service failure reports


Publicado en el diario La Nación
(Visitado 8 veces, 1 visitas hoy)