His comment went almost unnoticed among the hundreds of tweets that celebrated, a few days ago, a thread on Twitter. In it, a woman recounted that the quarantine had caught her releasing herself as a mother by adoption. From your user
@alemavica
Alejandra C. also shouted her happiness to the world: "Congratulations! Here we are family by adoption for 9 months of 2 girls of 4 and 10 years," he said.
Contacted by LA NACION, this graduate in Psychopedagogy agreed to tell, in the first person, how it was for her and for Miguel Angel F., her husband, a primary school teacher, to be surprised by a quarantine when they were giving their
first steps as parents

. And how this period of confinement became a great opportunity – which they are taking advantage of – to further deepen the ties that unite them as
family

:
"Because of my profession, many times I find myself reading material on the upbringing of attachment. I can compare this obligatory social isolation with breastfeeding; tit on demand. For
60 days

Exactly (with Migue we made the decision to isolate ourselves on March 13) we are
parents on free demand

from the time we get up to the time we go to bed (we are also free education workers, but that's another matter).

Make
10 months we lived with our daughters

, with whom we are building our family by adoption since April 4, 2019, the day we met.

We prepare a lot: reflection groups on the subject, therapy, readings, a lot of couple dialogue.

With Migue we met great; many projects in common and laughter as a flag; also came the desire to have a child. We pain an interrupted pregnancy in some early week, we start fertility treatments until
the idea of ​​being a family by adoption began to be named

.

In August 2018 we went with our folder to the Court of San Martín to enroll in the Single Registry of Aspiring Guardians for Adoptive purposes. Four months later they gave us the apt to enter the list. We knew what our availability was: up to 2 brothers or sisters between 0 and 10 years old.

Although the judicial fair was approaching, we were convinced that we were going to have a call soon. So we decided to leave our cell phones with sound. And they called. On February 25, 2019, from a court in the province of Buenos Aires we were invited to an interview to get to know each other and tell us a little about the history of C. and G., 9 and 3 years old, respectively.

Today, with a little distance, I remember those days of interviews, phone calls and more interviews as a succession of
emotions

shared, tears, anxiety and moments of overwhelming calm. Because yes, the silence of the phone can often be overwhelming.

We got to know a little of their stories. We listen carefully, moved by that part of our little girls' lives: a very painful photograph that will always accompany us, that will be part of our family, but knowing that they are much more than what some cold papers say.

We begin the bonding. We would pick them up at the community home and go for a walk. April, May and June were months of parks, picnics, getting to know each other and starting to build love. And what if it is built! At home, she painted the room, bought beds, received clothes and toys from the children of friends and family. To lodge them in our house, to lodge them in our lives,
giving them back the basic, elemental and vital right to be loved

. forever. Be available to them. forever.

And here we are, in our home confinement,
getting to know each other more and learning

: us, to be parents of these girls, and them, daughters of these parents. Lunches are quiet, with time to talk, listen and laugh. In the running of the bulls
we have the luxury of playing together

, dedicate ourselves to accompany them without hurry in school assignments, listen to C. remember beautiful anecdotes of her family of origin and embrace her and swear her eternal love when sadness invades her and the pain of memories takes over her body. Saturdays are special and we make pizza or Migue is a grill dad. We see old photos, we go through our family album a thousand times with photos that tell our story as a family, we look for treasures or we watch a movie.

Many times, I feel that I need to leave in order to return; take distance from so much demand and meet again, in that solitude, as a woman, companion and mother too. For now it is not possible. But in the meantime, we continue to build family love. "

The boys who wait: where to see the public calls
The
National Directorate of the Single Registry of Aspiring Guardians for Adoptive Purposes (Dnrua)
 groups all public calls in the country, except those in the province of Buenos Aires,
they have their own website
.
ALSO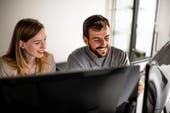 .


Publicado en el diario La Nación
(Visitado 10 veces, 1 visitas hoy)