In recent times cities have become a little more accessible to people with motor disabilities or reduced mobility. However, most of the time, going outside becomes an odyssey full of obstacles that make it impossible to exercise the rights of people with disabilities. On Accessibility Day, Claudio Waisbord, founder of the organization Acceso Ya, comments that there are two types of problems to solve: "On the one hand, in the ranking of quantity, there is transportation and in quality, the education".
Although more than 25 years have passed since the enactment of Law 24,314 on accessibility for people with reduced mobility, which established "the removal of physical barriers in urban architectural and transport areas", there is still much to do. "There are dozens of places that are not accessible: because the elevator is narrow, because there are four steps at the entrance or because the bathrooms are too small," says Claudio.
In terms of mobility, difficulties arise both when using private and public transport. "Taxis do not stop because they do not want to carry a wheelchair. The buses, although adapted, do not stop because the drivers do not know how to drive them and the subway has almost no accessible stations and the machinery is broken," he says. On the other hand, it emphasizes that many people with disabilities do not go out because they do not know what they are going to find.
Claudio had an accident that left him in a wheelchair at age 35. After an airline discriminated against him and prevented him from traveling alone, he founded Acceso Ya in 2004. The organization is responsible for detecting architectural barriers, receiving complaints, and informing and advising on compliance with accessibility laws. The vast majority of complaints the NGO receives are from schools and private buildings that refuse to put up a ramp. They also have a large number of complaints because public transport refuses to stop.
Although he considers that there has been progress in many areas, he believes that one of the main debts is on the ramps. "There is a microscopic improvement because in the wealthier neighborhoods you see a lot and in the most humble ones nothing improves," he says.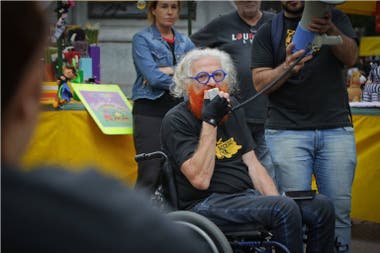 Why is it so difficult to enforce the law?

For the founder of Acceso Ya, two issues are mixed. On the one hand, the monetary because "when money is lacking, priorities are sacrificed"; and on the other, the invisibility suffered by people with disabilities because "people believe that they do not exist and neither do they perceive the barriers they face."
Claudio insists that in order to solve the accessibility problems that people with disabilities have, authorities are needed who want to do it and commit themselves. "There is a law and the accessibility day is commemorated in its tribute, but it is not followed. If the authorities and the justice system ordered its compliance, we would be satisfied."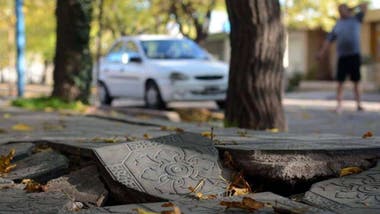 For the national day of accessibility, Acceso Ya organizes every year the "Rallydad", an event where it invites citizens to tour the city in a wheelchair and detect obstacles that people with reduced mobility face every day . However, this year it was suspended due to the advance of the Coronavirus.
Where to report:
If you want to report the lack of accessibility or barriers to movement in the streets and public or private buildings of the city of Buenos Aires, you can fill out a form on the website of

Access Now

or send an email to [email protected]

COPIDIS

Receive requests and complaints about the accessibility of public space, public buildings and private homes via e-mail: [email protected]
To request the placement or repair of ramps in sidewalks of CABA, enter the website

BA Applications

Call 147 or I went to your Commune's office.
.


Publicado en el diario La Nación
(Visitado 4 veces, 1 visitas hoy)