Play it cool, Buenos Aires.
Foreign transplants may never fully understand the complex id that motivates a city like Buenos Aires. But for new arrivals, it's hard not to do a double take at the goo-goo eyes being made at New York City and wonder from where the Latin culture capital draws its current influences.
Come here expecting the so-called "Paris of South America," and visitors might instead stumble across the "Manzana Grande of the Lower Hemisphere." It doesn't help that many land in or around Palermo SoHo, but let's take a walk and see if anything pops:
Morning coffee at Old Brooklyn & Co. followed by breakfast at Bedford Station. Get in a workout at Brooklyn Fitboxing before lunch at Williamsburg Burger Bar. After some shopping at Lady Stork New York, grab a snack New York Dogs or New York Deli. Take your pick.
Maybe grab a cocktail (a Manhattan, natch) at Uptown before reservations at Nicky NY Sushi, then back to the boroughs for some dancing at Brooklyn Connection. Complete the night out with a slice of New York Style Pizza.
We get it, Buenos Aires. You've got the hots for the big city girl. Don't we all.
There's a story somewhere in the migration of influences at work here, be it expats bringing their tastes to Argentina, like the bagel guy of Buenos Aires, or Argentines returning home with inspiration from abroad. It's likely some combination of both: cultural anthropologists will figure that out once the dust settles. In the meantime, most travelers will only experience the first draft of a city's evolving identity when exploring its streets, tasting its food, appreciating its art, admiring its style, and absorbing its energy.
By that measure, how similar are New York and Buenos Aires beyond the burger joints and global Brooklynification of everything? And, to throw some friendly rivalry into the mix, who does it better?
Comparing and rating the two is an inherently unfair exercise. New York is a city of 8.5 million people with a GDP of more than US $1 trillion. The macroeconomic vs Macri-economic indicators of Buenos Aires are a moving target, depending on who you ask.
Whatever the reality, it's clearly an apples-to-naranjas comparison.
We'll level the playing field by filtering our super-scientific method through Argentina's other national obsession, soccer fútbol inflationary pressures. Buenos Aires' score will increase by 15 percent every six months for a fixed two-year period.
ROUND ONE: STREET FOOD
New York
New York slices and hot dog carts are as ubiquitous as the city's yellow cabs and scaffolding. They're cheap and ugly but there's nothing better on a rainy, 4am-kind-of-night. At any other time, you're better off calling an Uber home and making a sandwich. Leave the US $2.50 street 'za to the drunkest version of yourself and schlep out to Bushwick to see what all the fuss is about at Roberta's, a pie so good it gentrified the entire neighborhood.
Buenos Aires
Unlike New York street food, there's actually a good amount of meat in empanadas and choripán (let's just ignore morcipán and all variations of morcilla for now.)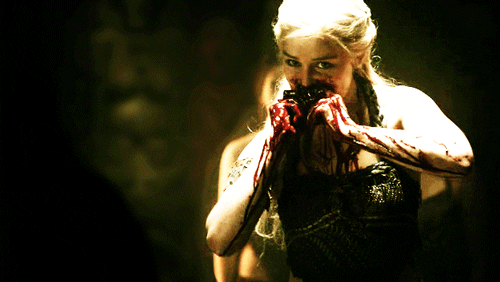 You can up the game by seeking out exceptional places like Palermo's Chori, but it's not necessary. Some of the best are from hidden, hole-in-the-wall parrillas. The only problem is that "hidden, hole-in-the-wall" is not just a hokey turn of phrase in Buenos Aires.
It will take a few attempts to find local favorite street parrilla Mercado Güemes for a second or third time if you're not paying close attention. They make no apologies, with the disclaimer in the window: "We open when we get here, close when we leave. We've been doing it this way for 37 years."
Round One score:
New York: 7/10
Buenos Aires: 8/10 (Adjusted for inflation: 12.15/10)
ROUND TWO: STREET ART
New York
It's hard to walk through New York without tripping over a Banksy mural, bumping into an Invader tile, or sitting on an Obey sticker. A genuine Banksy on my East Williamsburg apartment was covered with a roller door by a cheeky landlord. I lived there for three years; still haven't seen it in person.
While an overload of mural selfies risk turning street art into caricature, there are always new and interesting projects being done by groups like The Bushwick Collective, the Centre-Fuge Public Art Project, and The L.I.S.A. Project.  
Buenos Aires
The best part about Argentine street art is knowing little about the artists themselves. Each piece can be appreciated without checking off a square in Banksy bingo. Whether it's social commentary on Argentina's politics, or simply someone's favorite pet, it's more about the art than the artist, who doesn't need a permit – let alone corporate backing or an outdoor exhibition – to make their mark.
Understanding the background does enrich the experience, and groups like Graffitimundo offer tours, workshops, and projects that document the changing canvas of a necessarily ephemeral medium.
Round Two score:
New York: 8/10
Buenos Aires: 7/10 (Adjusted for Inflation: 10.65/10)
ROUND THREE: STREET STYLE
New York
From pink flamingo button downs to distressed rips with black jeans on them, plus all the transparent yoga pants, barista beards, flat-brimmed hats, and Instagram-brows between. Other cities can claim to be capitals of high (or low) fashion, but few match the diversity in the sartorial greenhouse that is New York.
The great equalizer in every wardrobe, wherever it is on a scale from hipster to hip-hop, is a pair of crisp white sneakers. New York communities have played a leading role in the rise of sneaker culture as a form of cultural expression since the 1970s.
Buenos Aires
Sneakers are cool. But as those who grew up on a diet of 1980s British sitcoms will testify, "it's not class or ideology. Color, creed, or roots. The only thing that unites us, is Doctor Martens boots."
I'd choose a good pair of boots over sneakers because I like my footwear like Argentines like their steak: Thick, consistent, and a symbol of working class craftsmanship. And there is no more wildly thick boot than Buenos Aires' "plataforma." It's as if 15 pairs of Docs were let loose on the lush grass fields of the pampas during the glory days of 1990s grunge, went forth and multiplied into these majestic specimens.
Round Three score:
New York: 7/10
Buenos Aires: 8/10 (Adjusted for inflation: 12.15/10)
ROUND FOUR: STREET HUSTLE
New York
What time is it? Anyone who knows New York knows it's always showtime. Kids from across the boroughs hitting the subway with litefeet dancing, hat flips and sneaker tricks is the best kind of mashup of New York street style and performance.
Showtime has been one of the highlights of the city since litefeet moved from the Bronx and Harlem to the subways, exploding in the late 2000s thanks to groups like WAFFLE, until it was criminalized a few years ago. New York being New York, there's still time for Showtime.
Buenos Aires
By all accounts, the street performers in Buenos Aires have skills. That's clear when four flaming bowling pins are being juggled through a neck-spinning hula-hoop, or something equally extraordinary.
But why are they standing in the middle of a four-lane arterial road during the height of peak hour while NOT looking in both directions. And while the light is GREEN!? Are we supposed to tip them, or tackle them away from oncoming traffic? It's stressful just thinking about it.
Round Four score:
New York: 9/10
Buenos Aires: 6/10 (Adjusted for inflation: 10/10)
BONUS ROUND: STREET FLOW
Big cities can seem all hustle and no flow, and both New York and Buenos Aires can be a hot mess. It would help if the Subway started running on time, and for the Subte to get some consistent air conditioning. A few open windows don't cut it during summer, even if those giant fans blow your hair back like you're Bon Jovi (or Beyoncé, depending on your era.)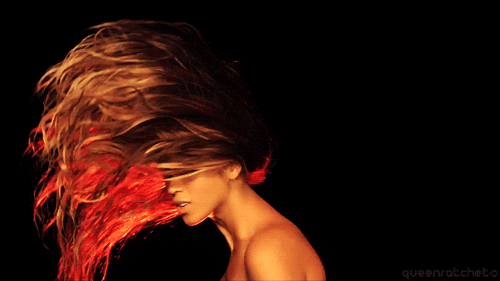 Still, better to catch a big hair day than, say, mesothelioma.
Getting around above ground is more efficient, and less carcinogenic, thanks to the street grid systems of both cities. Similarities end there, as New York makes much better use of its waterfront and green environments.
Central Park is New York's jewel and the public spaces along the Hudson and East rivers are its crown. If Buenos Aires is a city with its back to the Rio de la Plata looking inland, then its green spaces are strung together like cultured pearls gripping the neck between Avenida del Libertador and Jorge Newbury airport.
Buenos Aires does, however, get a score adjustment for, ah… maximizing (?), its use of personal space. It's unclear if that gets it more or less points.
Bonus Round score:
New York: 5/10
Buenos Aires: 5/10 (Adjusted for inflation: 7.5/10)
FINAL SCORE
New York: 36/50
Buenos Aires: 34/50 (52/50 adjusted for inflation)
Imitation is the sincerest form of flattery, and naming a few cocktail bars and burger joints after New York doesn't make Buenos Aires, as they never say in the "Paris of Western Europe," #TrèsBrooklyn. What the two cities do have in common is a shared embrace of their own distinct sense of street food, art, style, and energy.
Buenos Aires' soul may still be in its Parisian architecture, grand boulevards, and ivory barrios. On the ground, the city's spirit might be more kindred with that of a New Yorker. At the current rate of cultural inflation, might we start calling it the "New York of South America" by the mid-2020s?
Of course not. That would be ridiculous.




Publicado en Bubble.ar el 2018-03-20 11:08:38

Autor: Justin Vallejo

Visite el articulo en origen aqui